Dos Voces

Dos Voces displays quotes from two street artists: Lee Quinones, a Nuyorican artist and Chato Presidente, an artist from Bogota, Colombia.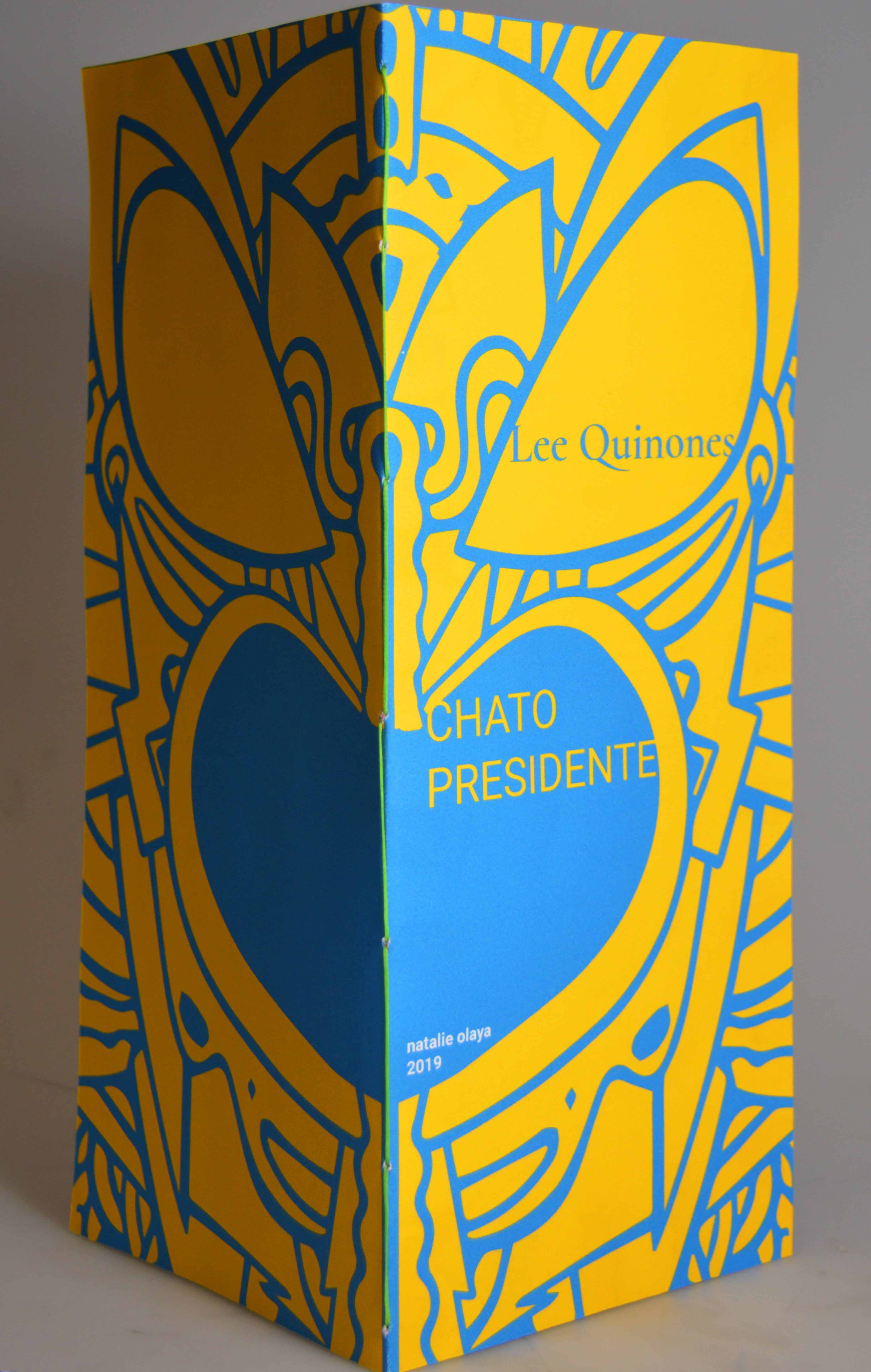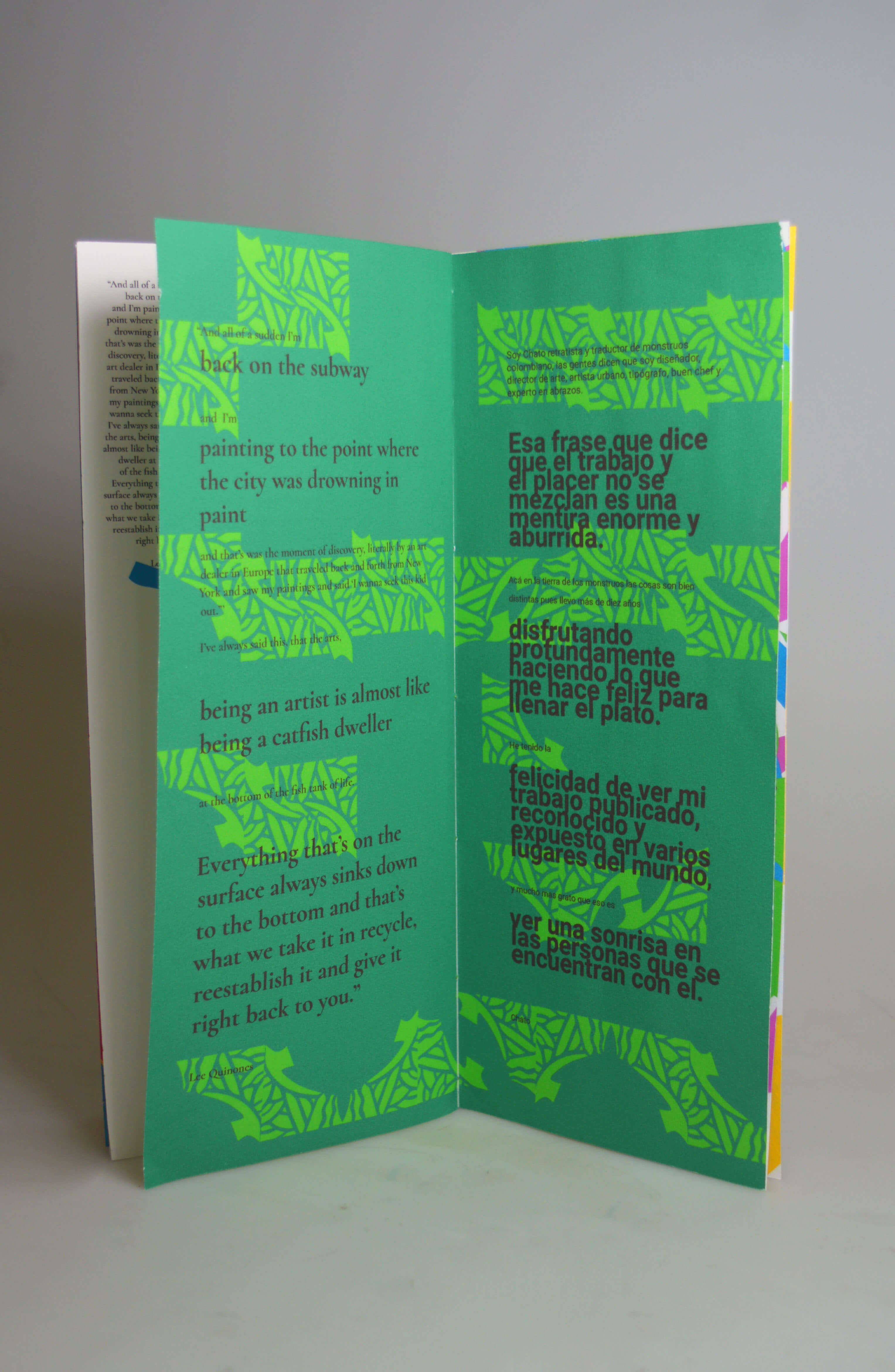 Dos Voces: Lee Quinones & Chato Presidente
Book
Spring 2019
Each page has been typeset in specific styles ranging from Centered justified to a texture made up of the type itself.

Each page has original artwork that is inspired by their work. Each element is a part directly taken from their artwork.